In its January 2017 issue, National Geographic is featuring a 9-year-old boy as a "transgender-girl activist" on their cover. His name is Avery Jackson, which is the first time a "trans person has made the cover of the magazine," according to Fusion.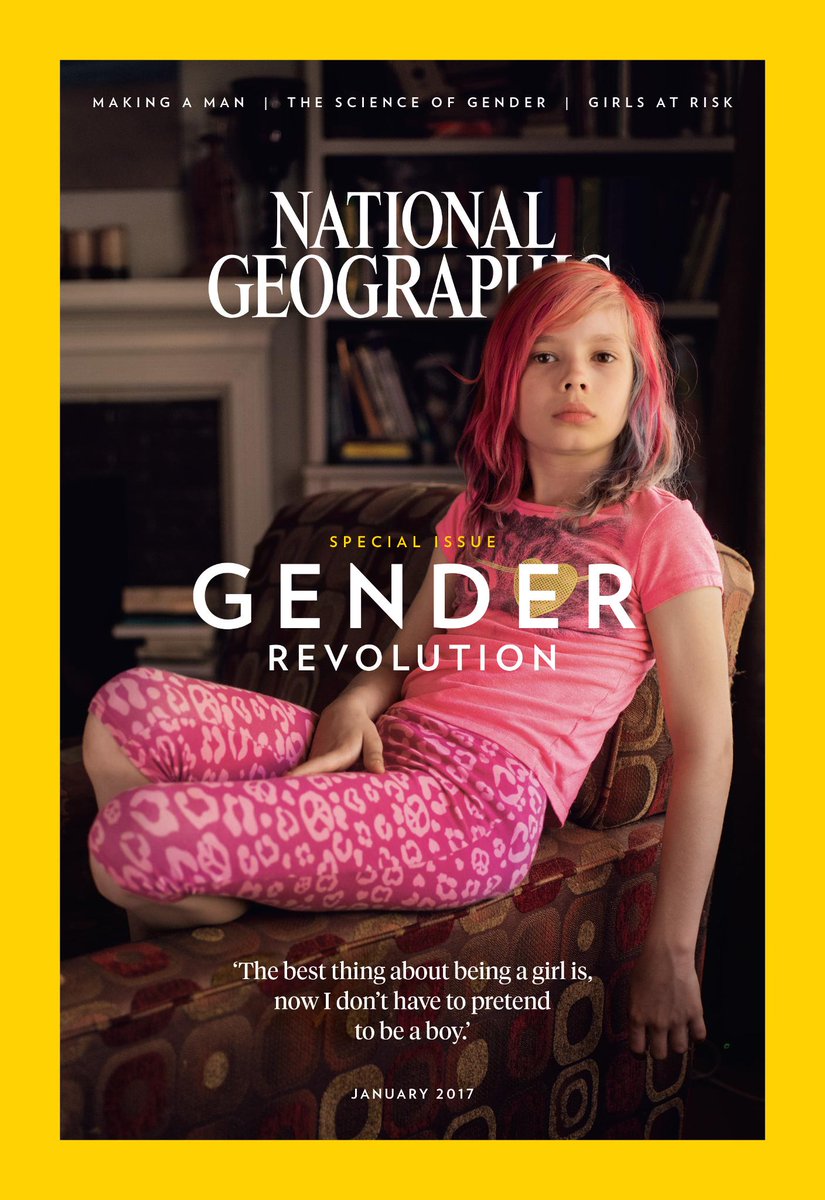 "The best thing about being a girl is, now I don't have to pretend to be a boy," reads the quote.
"We wanted to look at how traditional gender roles play out all over the world, but also look into gender as a spectrum," National Geographic editor-in-chief Susan Goldberg said. "There's lots of coverage on celebrities, but there wasn't an understanding on real people and the issues we face every day in classrooms or workplaces in regards to gender."
A 9-year-old little boy is being used as a liberal political pawn to fight for the gender-identity delusion. This kid's liberal parents are physically destroying their son. This is not only shameful, but child abuse. A dog cannot be a cat, and a male cannot be a female.
Tweet